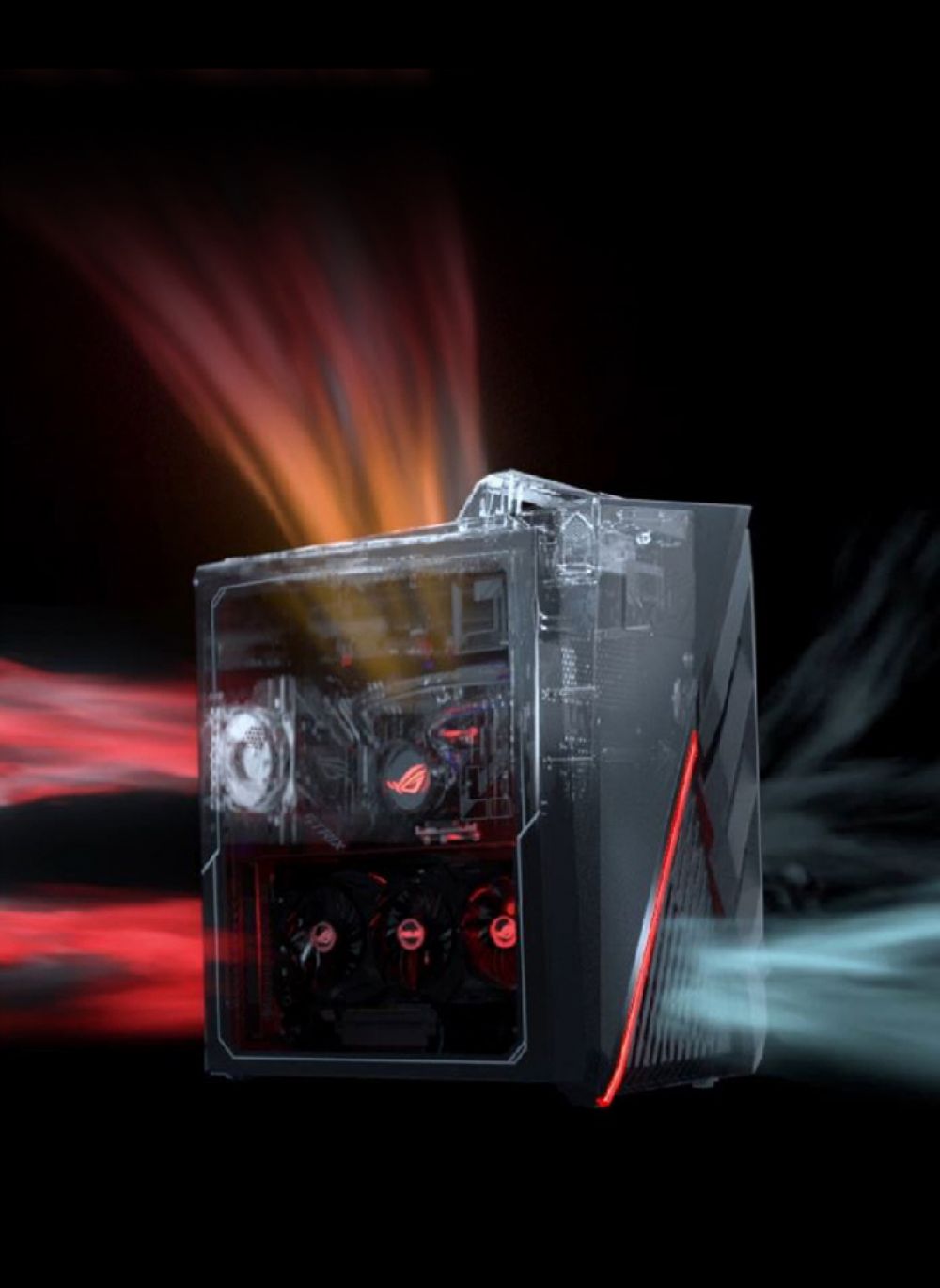 Design
The Wind Shear uniform has been designed to increase airflow. At the same time, it also maintains a noise level of less than 30 decibels for gaming and quieter operation. The design that increases air circulation will accelerate the heat dissipation faster.

Performance
GA35 comes with full-pumping performance for both gaming and multitasking operations. the graphics card is available as high as the GeForce RTXTM 2080 Ti, while the AMD RyzenTM 9 3950X 16 core 32-core processor will accelerate intensive workloads. Such as live streaming Video editing And rendering 3D animation efficiently.

Game & Benchmark Test
Play games at high frame rates, from fast esports to masterpieces. GA35 runs smoothly - soak up the realistic images of Shadow of the Tomb Raider with stunning 4K UHD resolution or compete. experience smooth gameplay with the highest detail."
Design
Stealth style design The design of the GA15 cooling system will increase aerodynamic efficiency - with wider vents.

Performance
Smooth, fast and clear graphics are important for esports, especially when response time determines your victory. NVIDIA® GeForce RTX 2070 SUPER™ Giving a significantly high frame rate For fast gaming While high-performance core processors such as the AMD® Ryzen ™ 7 3800X provide creative power such as live streaming and video editing.

Thermal
A comprehensive cooling system allows for a noticeably higher processing speed. For superior performance while playing games and multitasking The air vents are designed to be larger on all sides of the machine. For lower temperatures
ROG CAMPAIGN
ร่วมสนุกกับกิจกรรมของ ROG ลุ้นรับของรางวัลสุดพิเศษมากมาย อาทิ New ROG zephyrus G14, ASUSxROG Hood 30 ปี Limited edition